IBBY (International Board on Books for Young People) is a non-profit organisation, and represents an international network of people from all over the world who are committed to bringing books and children together for international understanding. It was established in Zurich, Switzerland in 1953, founded by Jella Lepman, a German journalist who escaped Nazi Germany to work in London during WW2.
Storylines holds membership of IBBY as the New Zealand National Section, called IBBY NZ for short. It was established in 2001 and is administered by a small committee within Storylines, including members of the consortium (see below). IBBY NZ works to promote New Zealand children's literature in the world in a number of ways, including participating in the IBBY Honour Book lists. IBBY NZ has also nominated Margaret Mahy and Joy Cowley for the Hans Christian Andersen Award. Margaret won the 2006 Award and Joy was shortlisted for the 2018 Award.
The IBBY NZ committee takes every opportunity to promote IBBY and its activities within the framework of Storylines, including regular information in the Storylines newsletter and displays at events. It also endeavours to promote New Zealand children's literature in the world by taking full advantage of IBBY's awards, functions and publications.
In 2007, IBBY NZ sponsored International Children's Book Day which included providing a story by Margaret Mahy and a poster illustrated by Zac Waipara. The story and poster were distributed to IBBY member countries around the world.
In 2016, IBBY NZ hosted the International IBBY Congress, and in 2018 and 2019 we were successful in gaining funding from the IBBY Yamada Foundation to supply books in the home languages of refugee children arriving in New Zealand.
For more information, email the IBBY committee.

Storylines' membership of IBBY since 2001 has been made possible by the generous support of a consortium of publishers, including Penguin Random House, Scholastic NZ and a number of other smaller publishers.
Storylines itself contributes from fundraising and its own funds but is hugely grateful to these organisations for their assistance in finding the considerable IBBY membership fees (around $5000 NZD annually) and the further fees required for nominations for IBBY awards.
Current IBBY Consortium members are:
Books for Refugee Children
In 2019 Storylines received a grant of $5000 USD ($6,633.23 NZD) to provide books for refugee children in New Zealand in their own languages. Storylines has ordered books from Iran, Singapore, Myanmar, and Palestine in the following languages to meet the needs of refugee children arriving: Farsi, Arabic, Tamil, Punjabi, Burmese, Karen, Chin, and Rohingyan. Books are delivered directly to the AUT Refugee Education Centre at Mangere Refugee Resettlement Centre.
Read more.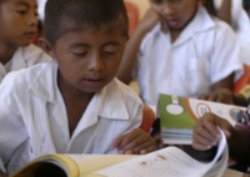 Silent Books Collection in Auckland and Hamilton 2020
The IBBY Silent Books collection was established in 2012 in a local library by the Italian national section of IBBY to support refugee families arriving in Lampedusa, Italy. With no common language and a lack of their own books, refugee children and their families were able to enjoy stories through the images in the books.
As the New Zealand national section of IBBY, Storylines exhibited 67 of the IBBY Silent picture books for a week early in October at St Mary's College, Auckland. Storylines thanks St Mary's College for the venue and Dr Nicola Daly and the University of Waikato for arranging and sponsoring the exhibition. The exhibition, which had previously been in Korea, was then on display at the University of Waikato for four weeks, before travelling to IBBY Australia.
The exhibition attracted a range of visitors including publishers, teachers, lecturers, university students and children from early childhood to secondary. Some stopped briefly; others stayed for hours; some returned multiple times.

The organisers observed that as visitors (and the volunteer exhibition "booksitters") engaged with the books and spent time with them, that not having words allowed "readers" to slow down and spend time noticing details in the illustrations. They also learned how much language is generated when collaborating to make a story from the pictures; quite an irony for a supposedly "silent" picture book. It became clear how powerful these books can be for generating stories and language from children and adults arriving in Lampedusa with multiple languages.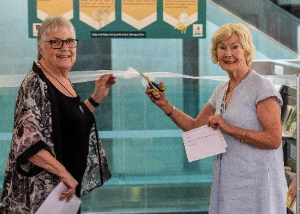 Frances Plumpton and Libby Limbrick open the 2020 Silent Book exhibition at Waikato University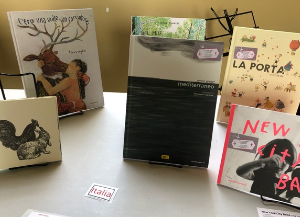 Italian display at the Silent Books exhibition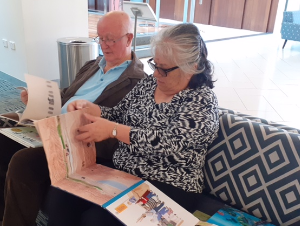 Visitors enjoy the Silent Books exhibition
New Zealand IBBY Honour Books, 2020
IBBY NZ is delighted to announce the titles selected as New Zealand's nominations for the 2020 IBBY Honour List.
This list is a biennial publication of outstanding recently published books honouring writers, illustrators and translators nominated by the 81 IBBY National Sections.
The IBBY Honour Books were selected by an expert panel of children's book specialists from the Storylines community.
The IBBY 2020 Honour list will be introduced at a dedicated session at the IBBY World Congress, Moscow 5-7 September 2020 with the books and the accompanying catalogue on exhibition there.
Seven parallel sets of the books circulate around the world at exhibitions during conferences and book fairs. Permanent collections of the IBBY Honour List books are kept in Munich (International Youth Library), Zurich (Swiss Institute for Child and Youth Media, SIKIM), Bratislava (Bibiana Research Collection), St. Petersberg (RBBY Central Children's Library), Tokyo (IBBY), Kuala Lumpur (Book City Corporation of Malaysia), and Tucson (World of Words).
The New Zealand nominations, now listed with nominees from other countries in the 2020 IBBY Honour List are:
Author: Eirlys Hunter, for The Mapmakers' Race Published by Gecko Press, 2018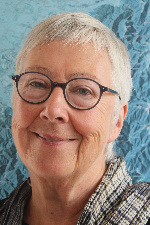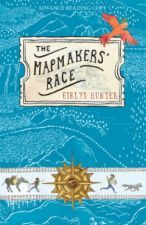 Illustrator Josh Morgan for The Bomb. Text by Sacha Cotter. Published by Huia, 2018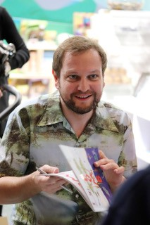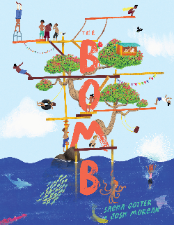 Translator Evelyn Tobin for Tu Meke Tūī Written by Malcolm Clarke illustrated by Flox. Published by Little Love, Mary Egan Publishing 2017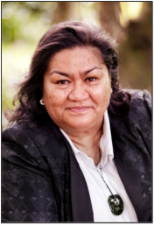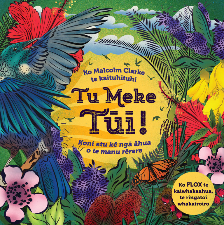 Joy Cowley honoured by IBBY, 2018
In the 2018 New Year's Honours list, Joy Cowley, Storylines' founding patron, was awarded the Order of New Zealand, New Zealand's highest honour, and becomes one of just 20 people holding this title.
The award is well-deserved recognition for Joy's achievements in children's literature in New Zealand and internationally over many decades.
Joy was also named in early 2018 as one of the shortlisted authors for the 2018 Hans Christian Andersen Award – the world's most prestigious international children's book award.
A short film featuring the 2018 HCA shortlist is posted on YouTube.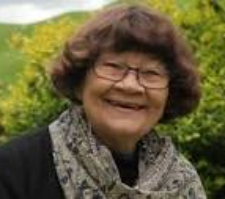 Publication of book from 35th IBBY Congress
Understanding Ourselves and Others through Children's Literature in a Multiliterate World was published as a book of 12 chapters by Trentham Books. The book was available for sale at the 36th IBBY Congress in Athens and is also available on-order. Contact Libby Limbrick for more information.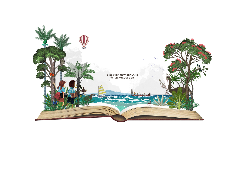 The 2017 IBBY Honour list has been released by IBBY and with the catalogue will be exhibited at the 36th IBBY Congress in Athens in August. Kate De Goldi's From the Cutting Room of Barnaby Kettle is among this prestigious list.
35th IBBY International Congress Auckland 2016
The International Board on Books for Young People (IBBY) Congress in 2016 was the big event for anyone interested in young people's literature and literacy in New Zealand. Hosted by Storylines, which represents IBBY New Zealand, the Congress was held at the Aotea Centre, Auckland, and was hailed as a huge success.
Read a summary report on the Congress here or the full report to IBBY's international body here. See some wonderful photos, on our Facebook page here, or a selection of photos taken by Congress delegate Doris Breitmoser here. Or read about it in CIM Magazine here.