Storylines central North Island tour October 2020
In late October 2020 we resumed  face-to-face Story Tours as Covid-19 alert levels had been lifted. Thank you to schools who hosted us in the Central Plateau as we 'looped the lake'. Starting in Taupō, the team of James T Guthrie, Juliette MacIver, Deborah Hinde and Apirana Taylor visited schools in Turangi, Taumaranui, Mangakino, Tokoroa, Rotorua, Reporoa – and as many places in between as they could manage.
Tour guests were welcomed warmly everywhere they went, as were our Story Tour driver, Peter Mercer, and Storylines rep Libby Limbrick.
.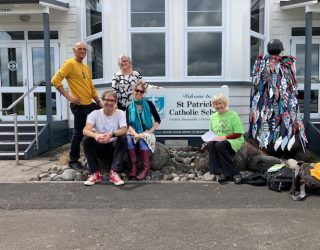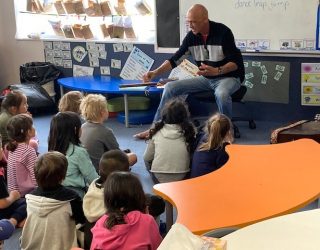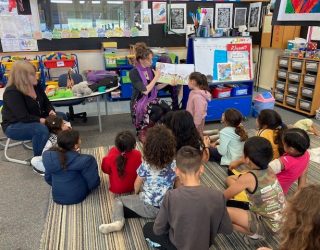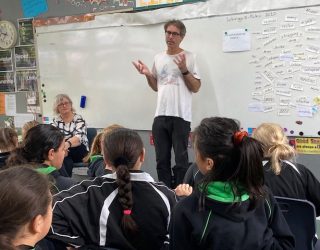 Marlborough/Nelson Story Tour, November 2020
Storylines' final Story Tour for the year – the Marlborough/Nelson Story Tour – took place from 16-20 November. The visiting team was Michel Mulipola, Amy Haarhoff, Eirlys Hunter and Falstaff Dowling-Mitchell. Collectively and separately they made 20 visits to schools over the week, tailoring their presentations to suit the age profile and interests of each group, from single classrooms to full school presentations. Tour driver Anne Dickson ensured everyone arrived at their planned destinations on time, and Storylines rep Helen Villers was on hand to answer questions about Storylines, coordinated activities – and step in as a reader when Amy Haarhoff lost her voice.